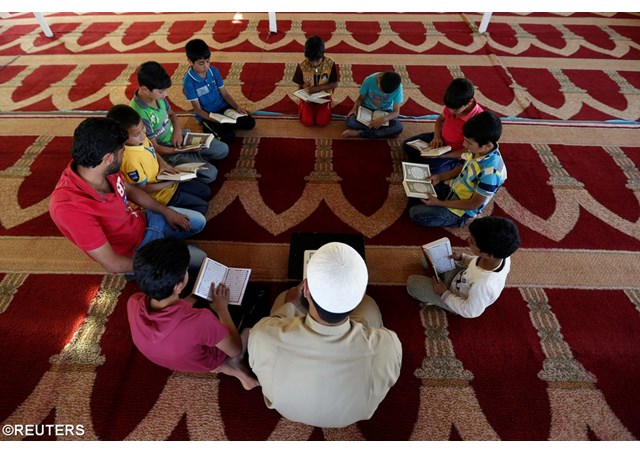 (Vatican Radio) On the frontlines of need, assisting refugees and displaced people in the Middle East is the Church's humanitarian umbrella organization, Caritas Internationalis.
The local Caritas Jordan agency is on the ground throughout the  Hashemite Kingdom of Jordan bringing  emergency aid and long term development programmes to the huge numbers of  Syrian refugees hosted by the nation.
Marking 50 years from its foundation this year, Caritas Jordan has also just launched a special campaign.
Listen to the report by Linda Bordoni:
Most of the 657,000 registered Syrian refugees in Jordan are Muslim. That's why the local Caritas campaign, especially launched for the holy month of Ramadan, aims both  to support those in need and to live the spirit of the month in  mercy and fraternity.
This year, the campaign is rooted in Caritas' aptly named "Mercy Restaurant" which prepares "Iftar" or evening meals for its fasting brothers and sisters.
And as well as preparing nutritious meals for students and children in particular, Caritas Jordan is also distributing food parcels to some 5000 needy Jordanian families, in cooperation with the ministry of social development and other aid organizations. 
The campaign, launched jointly by Christians and Muslims, aims also to highlight the fruitful cooperation between the different confessional and religious communities present in the Middle East with a message of  love, life and respect for others according to the Caritas motto and underlying aim which is to build a world in which to live as one human family.