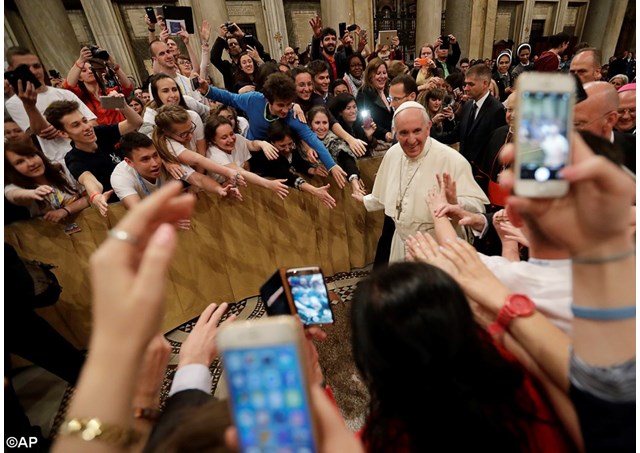 (Vatican Radio) Pope Francis took part in a prayer vigil to open diocesan celebrations of World Youth Day on Saturday evening in the Basilica of St. Mary Major.
The vigil also marked the official beginning of preparations for the 2018 Ordinary Assembly of the Synod of Bishops, which will focus on the place of young people in the life of the Church, discernment, and vocational accompaniment.
The vigil also looked forward to the next global World Youth Day celebration, to be held in Panama in 2019.
"I don't know if I will be there," Pope Francis told the gathered crowd of young people, "but the Pope will be in Panama!"
Moments before, the Pope had said, "At my age, we (old people) are about to pass away."
He reminded the young people of the urgency of living life to the fullest, saying, "Who guarantees life? No one. At your age, you have the future ahead of you."