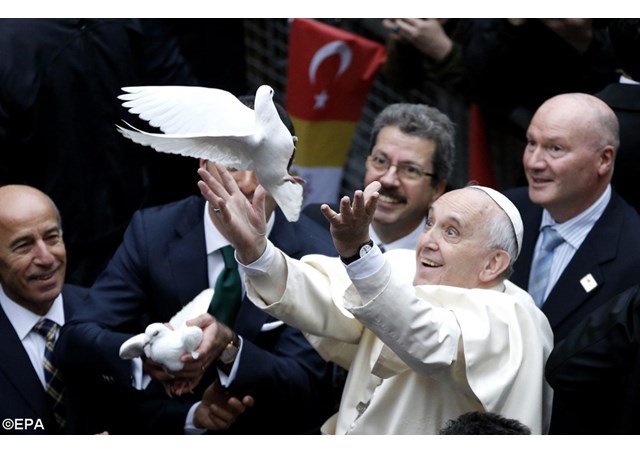 愿圣神指引我们走上真正的悔改之路,好能重新发掘天主圣言的恩典。
Lo Spirito Santo ci guidi a compiere un vero cammino di conversione, per riscoprire il dono della Parola di Dio.
May the Holy Spirit lead us on a true journey of conversion, so that we can rediscover the gift of God's word.
Spiritus Sanctus ad paenitentiae iter suscipiendum, Dei Verbi donum rursus detegendum nos dirigat.