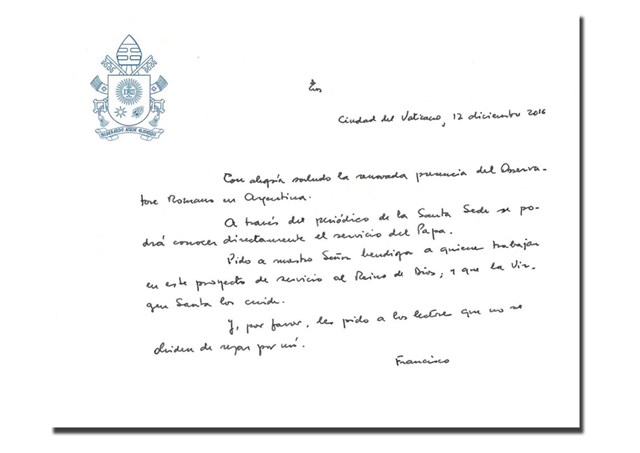 (Vatican Radio)  Pope Francis has written a message for the first edition of the weekly Osservatore Romano newspaper for Argentina.
The first issue of the new Spanish edition was published on 30 December 2016 with the headline: "The Service of the Pope".
The handwritten message by Pope Francis was printed on the front page, wherein the Holy Father recognized the newspaper as a "project at the service of the Kingdom of God".
His message read: "With joy I greet the new presence of the Osservatore Romano in Argentina. Through the Holy See's newspaper, [readers] will be able to become directly acquainted with the service of the Pope. I pray that our Lord bless all who labor in this project at the service of the Kingdom of God, and that the Virgin Mary watch over them. And, please, I ask all readers not to forget to pray for me."