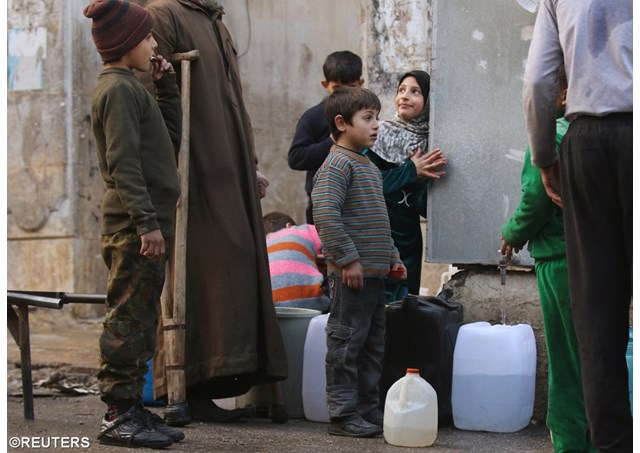 (Vatican Radio) Pope Francis on Sunday appealed that the world not ignore the plight of the people in the Syrian city of Aleppo.
Russian-backed Syrian troops have been fighting to retake portions of the city which are still held by rebels. The conflict has killed hundreds of people in the past few weeks, many of them civilians.
"Every day I am close, especially in prayer, to the people of Aleppo," Pope Francis said after his Angelus address.
"We must not forget that Aleppo is a city in which there are people: Families, children, the elderly, sick people ... Unfortunately, we have become accustomed to war, to destruction; but we must not forget Syria is a country full of history , culture and faith," – the Pope continued – "We cannot accept that this is negated by war, which is a pile of abuses and falsehoods. I make an appeal for the commitment of everyone, because we face a choice of civilization: No to destruction, Yes to peace, Yes to the people of Aleppo and Syria."