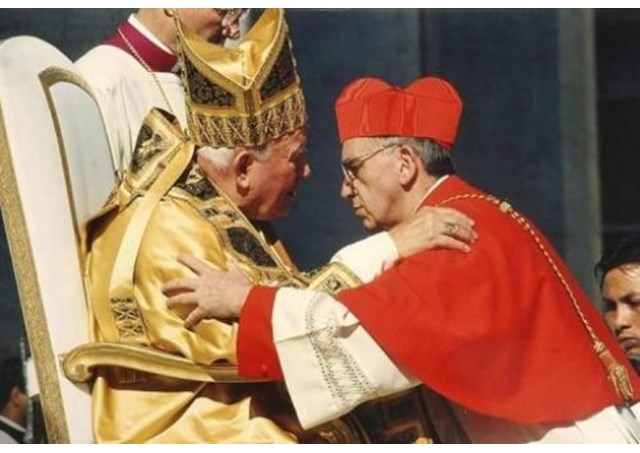 (Vatican Radio) Pope Francis addressed the administration, faculty, students, and staff of the Pontifical John Paul II Institute for Studies on Marriage and the Family in Rome on Thursday, at the opening of the Institute's academic year.
The Holy Father's address was also in view of the Institute's upcoming 35th anniversary, to be marked in November.
In remarks prepared for the occasion and delivered on Thursday morning in the Clementine Hall of the Apostolic Palace, Pope Francis described the Church's understanding of the family based on marriage as an expression and fulfilment of human nature and ordered to the general flourishing of the human race as a "great treasure" that is in need of "ransom" from several alarming intellectual, cultural, and social trends threatening it in many political societies around the world.
"It is necessary," said Pope Francis, "to apply ourselves with greater enthusiasm to the work of rehabilitating – I would almost say the 'ransom' of this amazing 'invention' – of this divine creation," which is marriage and the family. "This work of ransom must be taken seriously," he said, "both in the doctrinal sense in the practical senses of ministry and witness: the dynamics of the relationship between God, man and woman, and their children, are the golden key to understanding the world and history, with all that they contain."
Click below to hear our report
Pope Francis went on to explain that, as we are about our work in the world, we must not be unmindful of the frailty and wickedness in human nature. "Let us bear always in mind that we carry this treasure in 'vessels of clay'," he said.
Quoting from his recent post-Synodal exhortation, Amoris laetitia, Pope Francis went on to say, "At times we have also proposed a far too abstract and almost artificial theological ideal of marriage, far removed from the concrete situations and practical possibilities of real families. This excessive idealization, especially when we have failed to inspire trust in God's grace, has not helped to make marriage more desirable and attractive, but quite the opposite."
"Theology and pastoral solicitude go hand-in-hand," said Pope Francis. "A theological doctrine that does not let itself be guided and shaped by the evangelizing purpose and the pastoral concern of the Church is just as unthinkable as a pastoral plan for the Church that does not know how to make a treasure of revelation and tradition with a view to the better understanding and transmission of the faith."