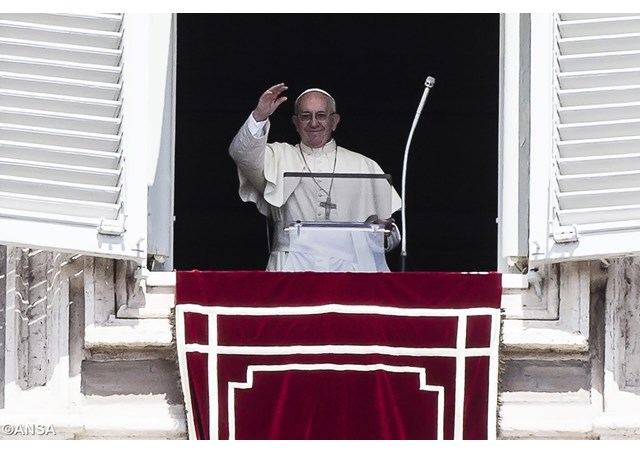 (Vatican Radio) Pope Francis offered words of encouragement to the people of the quake-damaged border area in central Italy where the regions of Latium, Umbria and the Marches meet, renewing his appeal for prayerful and concrete solidarity, and expressing the desire to visit the stricken places as soon as possible.
Addressing the faithful gathered in St. Peter's Square following the traditional Sunday Angelus prayer, Pope Francis said, "Dear Brothers and Sisters, I wish to renew my spiritual closeness to the inhabitants of Latium, the Marches and Umbria, hard hit by the earthquake in these past days."
Click below to hear our report
The Holy Father went on to make specific mention of the towns, which suffered the most grievous loss of life and the most extensive damage. "I think in particular the people of Amatrice, Accumoli, Arquata del Tronto, Norcia: again I say to those dear people that the Church shares their suffering and their worries."
"She prays for the dead and for the survivors," Pope Francis continued. "The solicitude with which [civil] authorities, police, civil protection and volunteers are operating, shows how important solidarity is in order to overcome such painful trials," he added.
"Dear brothers and sisters," the Pope concluded, "I hope to come to see you as soon as possible, to bring you in person the comfort of the Faith, the embrace of a father and a brother, and the support of Christian hope."
Immediately following these words, the Holy Father led all the gathered faithful in praying a Hail Mary for the victims, their families, and for everyone affected by the deadly quake.