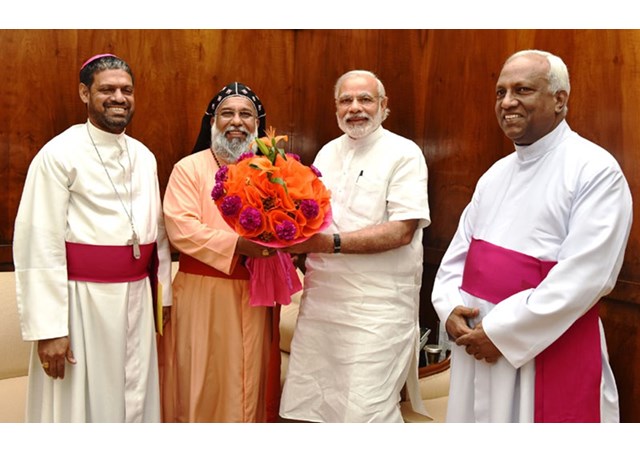 An Indian delegation of Bishops met Prime Minister Narendra Modi on April 25 in New Delhi and asked to personally lead a group to the September canonization ceremony of Mother Teresa at the Vatican. 
The delegation included Cardinal Baselios Cleemis, president of the Indian bishops' conference,  Auxiliary Bishop Theodore Mascarenhas of Ranchi , the conference's secretary-general, and Father Joseph Chinnayyan, deputy secretary-general.
The Prime Minister "appreciated the sentiments of the bishops and assured that he would favorably consider the proposal," Father Chinnayyan said. The group also asked the prime minister to formally invite Pope Francis to visit India.
The church delegation also thanked Modi for the government's continued efforts to rescue Salesain Father Tom Uzunnalil, who was abducted in Yemen early March. They requested the prime minister to "personally intervene for the safe release" of the priest.
The CBCI delegation welcomed the many initiatives undertaken by the government to make India self-sufficient and to improve the living standards of millions of citizens, especially the weakest and most vulnerable and assured full cooperation of the Church to "build a better India". (UCAN)