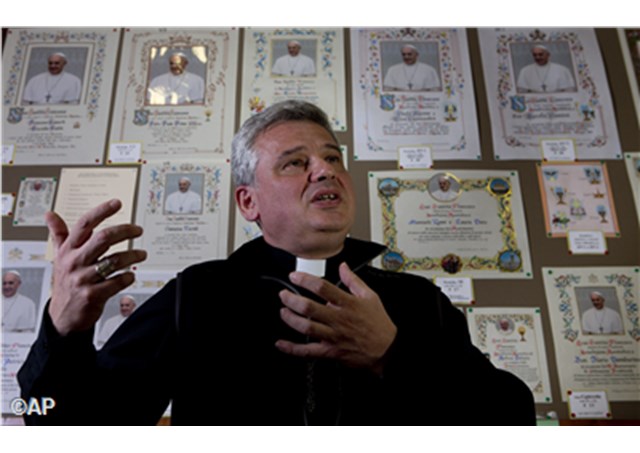 (Vatican Radio) The Office of Papal Charities has offered hospitality for one year, on behalf of Pope Francis, to a homeless Romanian woman who gave birth to a child overnight on the street located in front of St. Peter's Basilica. The incident happened in the Piazza Pio XII, located in Italian territory.
Listen to our report:
The woman and her child were admitted to the nearby Santo Spirito hospital immediately after the birth, and are doing well.
Archbishop Konrad Krajewski, the Papal Almoner, had known the woman previously, since she is among the homeless who live in the neighborhood around St. Peter's Basilica, and had made use of the facilities provided to the homeless by Pope Francis.
Archbishop Krajewski had also asked her during her pregnancy to make use of the facility for mothers with children run by Blessed Mother Teresa's Missionaries of Charity.
The Archbishop made the new offer of hospitality when he visited the woman in the hospital. The Office of Charities has also given special assistance to the woman's partner, who is also Romanian.