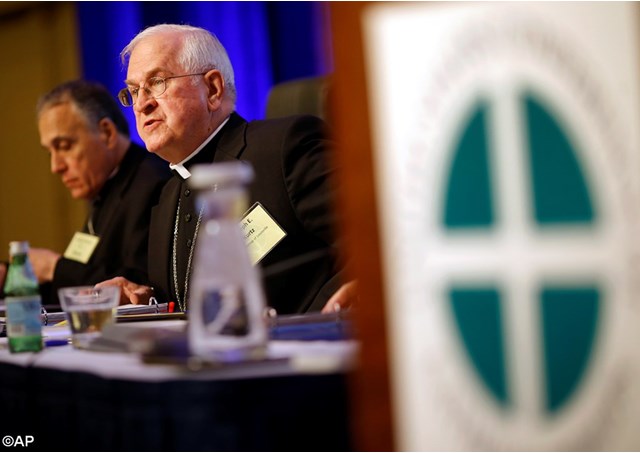 (Vatican Radio) The president of the United States Conference of Catholic Bishops reiterated his encouragement for the American Church to welcome refugees, even after Friday's attacks in Paris which claimed the lives of 129 and wounded hundreds.
"We understand that there is going to be some concern and vetting" of refugees to ensure they are entering the country with the "proper intent," Louisville Archbishop Joseph Kurtz of Louisville told US media. However, he reiterated that "we are going to be ready to receive them."
The remarks came as several US governors declared that they would no longer follow along with President Barak Obama's goal of accepting thousands of refugees.
Governors of Texas, Arkansas, Indiana Louisiana and Mississippi are among the latest to say their States would reject the Obama administration's plan to receive up to 10,000 Syrian refugees following the Nov. 13 terrorist attacks in Paris.
The USCCB president said the Church is "always open to families coming to the United States who need help." He added: "we are going to continue to do that."
Unable to speak on refugee resettlement at the State level, he said the USCCB has "always worked at the national level."
Archbishop Kurtz said he hoped members of the Church would be able to welcome refugee families "and be enriched by them."
The USCCB president issued a statement back in September in which he urged Catholics in the US to be open to accepting refugees, and called the US government to work to end the conflict, allowing migrants to return home safely.