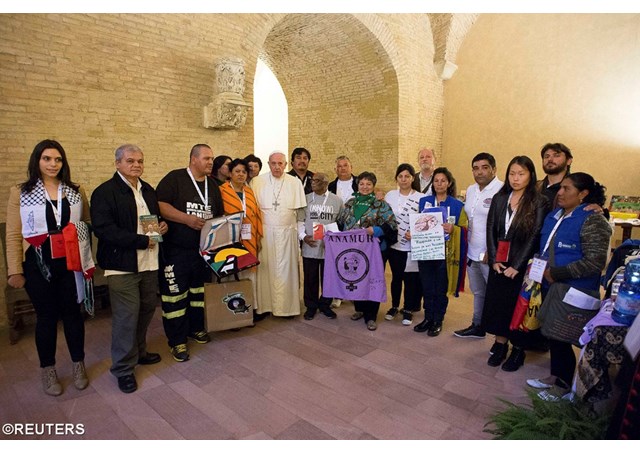 (Vatican Radio) Pope Francis on Thursday evening travels to Bolivia's main exhibition centre in the city of Santa Cruz for an encounter with participants in a World Meeting of Popular Movements. The three day congress brings together organisations of people on the margins of society, including the poor, the unemployed and those who've lost their agricultural land. The encounter follows on from a first meeting in the Vatican last October, organised with the support of the Pontifical Justice and Peace Council and the Academy of Social Sciences.
To find out more about the impact of the Pope's meeting with congress participants , Vatican Radio's Brazilian correspondent, Bianca Fraccalvieri, spoke to one of the U.S. delegates, Jesuit Father Michel Mandala, President of a Catholic high school in an underprivileged inner city area of Los Angeles….
Listen: 
Fr Mandala says that Pope Francis' pastoral understanding and perspective is both surprising and enlivening for people and for the Church, saying that "we feel your pain….God is with you, we are with you".
He says that a lot of that pain is being expressed at the meeting in Santa Cruz and these people "need to be listened to". Some of the issues being discussed – such as land, housing, water – are not exclusive to people in South America but are global issues that are also being faced by people in low income communities in the United States as well.