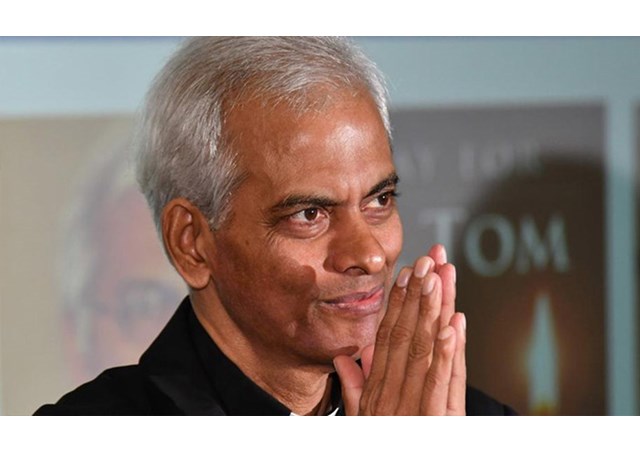 Fr Tom Uzhunnalil SDB who was released after 18 months of captivity in Yemen received the Mother Teresa Award for Social Justice by Harmony Foundation Mumbai on Sunday. 
Fr Tom despite having had the opportunity to leave the country chose to serve the elders of the Missionaries of Charity in Yemen. Harmony Foundation  recognised  his compassionate humanity and dedication and commitment to his work in a location of great danger.  On this occasion he thanked God for the opportunity he was given to serve the mission in Yemen and for all those who prayed for his release. 
Asked by AsiaNews, if he ever thought of comparing his experience to that of Saint Maximilian Kolbe, the Franciscan who took the place of a man with a family in a starvation bunker in Auschwitz, Fr Tom answered simply: "It never occurred to me".
Speaking about the "dark night of the soul" – the period of sadness, fear, anguish, confusion and solitude of approach to God, considered indispensable to be born again, the Salesian said he had no doubts: "I do not know if it was dark. . . but for me it was always bright." "I thank the Lord for everything", he said.
Despite the period of suffering and deprivation in the hands of his captors, Fr Tom instils calm and serenity.
Harmony Foundation created this award in October 2005 to honour the memory of Saint Mother Teresa of Calcutta and to spread the ideas of peace, dialogue and community aid without distinction of religion, caste, belief, gender or ethnicity. (AsiaNews)