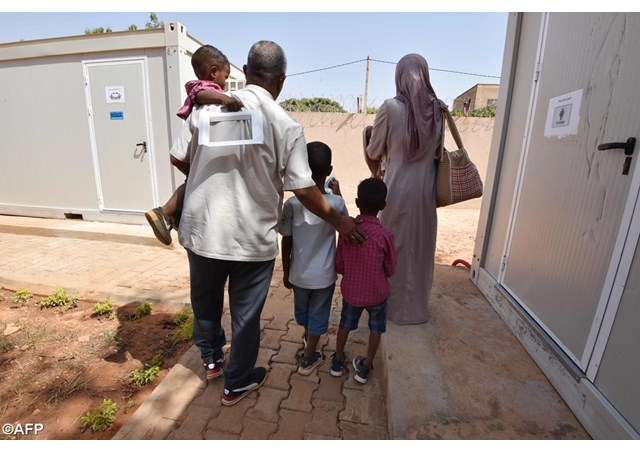 (Vatican Radio) An urgent appeal has been made by the United Nations for 1,300 resettlement places to be made available by March next year for highly vulnerable refugees stranded in Libya.
Responding to what it calls a "critical humanitarian situation" in the country, the UN's Refugee Agency (UNHCR) strategy will aim to evacuate several groups of displaced people to nearby Niger, including unaccompanied children, single mothers, and single men who have been tortured and maltreated.
UNHCR's appeal notes that many refugees, asylum seekers and stateless people in Libya are victims of serious violations of human rights and that a large number of them are detained for an indefinite period of time in deplorable conditions. The agency is strongly opposed to routine detention of refugees and continuously advocates for alternative solutions.
Volker Türk, the organisation's assistant high commissioner for protection, said their appeal was "a desperate call for solidarity and humanity. We need to get extremely vulnerable refugees out of Libya as soon as possible."
Mr Türk appealed for solidarity on the part of the international community, adding that "we need to explore all sorts of solutions, including resettlement, family reunification, evacuation to UNHCR-run emergency facilities in other countries, or voluntary return."
A first group of 25 refugees of Eritrean, Ethiopian and Sudanese nationalities were evacuated from Libya to Niger in November.
The appeal launch comes one month after a mass funeral in Salerno, Italy, for 26 young Nigerian women who drowned while trying to cross the Mediterranean Sea from Libya. 
Listen to Richard Marsden's report: