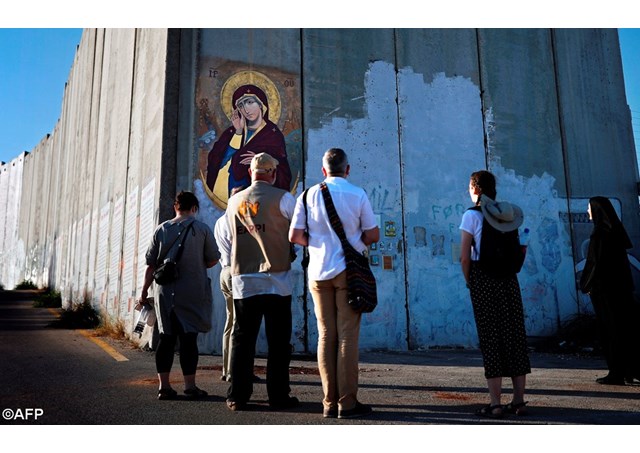 (Vatican Radio) Eight dioceses in England have pledged to support vulnerable Christians in the Holy Land through Christmas crib donations.
Churches in the dioceses of Arundel and Brighton, Birmingham, and Hexham and Newcastle will give their crib offerings this year to the Friends of the Holy Land (FHL), a charity that provides relief to Christians living in the West Bank, Gaza, Israel and Jordan.
Parishes in the dioceses of Leeds, Middlesbrough, Portsmouth, Salford and Southwark will also donate to the charity, which provides practical support to families facing poverty and unemployment in the region.
A spokesperson for FHL said: "Christmas and Advent is a key time in the FHL calendar as Christians across the world focus their attention on the 'little town of Bethlehem'.
"Unfortunately, 'peace and goodwill' is not reflected in the harsh realities lived by many Christians in the West Bank today. Bethlehem's Christians are increasingly fleeing what has become a virtual prison for their community. Faced with towering walls of separation, water shortages, and an uncertain future for their children, many emigrate if they can.
"The fields surrounding Bethlehem, where shepherds once 'watched their flocks', are now barred to their descendants as large areas of land have been confiscated.
"It is FHL's mission to raise awareness about these difficulties and to let Christians living in the Holy Land know that they are not forgotten. By channeling donations of time and money, we aim to encourage and support these Christian communities, with funds going to a mixture of sustainable projects and emergency relief to help the most desperate cases."
The charity's announcement comes amid a new wave of violence in the region in recent days following US President Donald Trump's decision to recognise Jerusalem as the capital of Israel.
(Richard Paul Marsden)