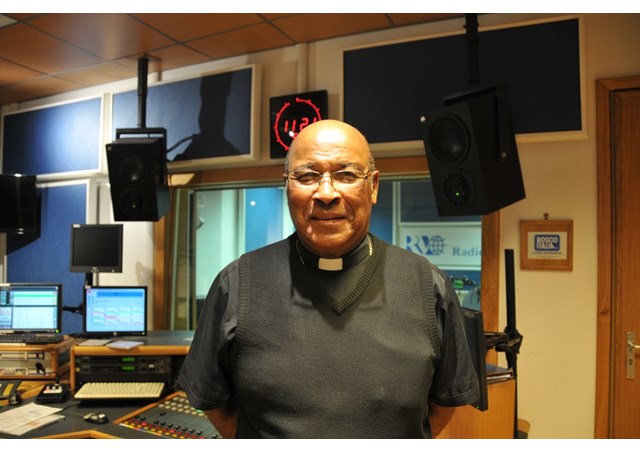 (Vatican Radio) Southern Africa's Mini World Youth Day (MWYD) began Wednesday 6 December and will run until 10 December.
Southern African Catholic Bishops' Conference Communications officer, Fr. Paul Tatu CSS, in a communique sent to Vatican Radio, said about 5000 young people were expected to descend on South Africa's third largest city, Durban situated in the province of KwaZulu-Natal. Dubbed  'Mini World you Day,' the event has as its theme the Blessed Virgin Mary's Magnificat found in Luke 1:49: "The Mighty One has done great things for me, and holy is His Name."
"The Mini World youth Day of this year is attended by all Southern Africa Catholic Bishops, and it is ecumenical in nature as it graced by other representatives from different denominations who have been working closely with the Catholic Church," Fr. Tatu says in the statement.
The Southern African Catholic Bishops' Conference consists of all dioceses in South Africa and dioceses in Botswana and Swaziland.
The 2017 MWYD promises young people unprecedented access to their Bishops through interaction such as in Catechetical sessions. Young people will gather around a particular Bishop and learn from his experience of faith. The week will also be an opportunity for young people to learn from peers and other teachers of the Gospel.  Part of the MWYD activities will also feature and showcase a Youth Cultural Festival. Other activities and events include Holy Mass, a night vigil, human rosary, stations of the cross, reconciliation and a session of 'Catholics have talent.' 
Recalling the words of Pope Saint John Paul II, who first instituted World Youth Day in 1985, the organisers of Southern Africa's MWYD  say Saint John Paul II told the youth of the world: "You can be young and modern and at the same time profoundly Christian." 
Fr. Tatu hailed the event as unique in that it brings together Southern Africa's young people from very different backgrounds.
(Vatican Radio English Africa Service)