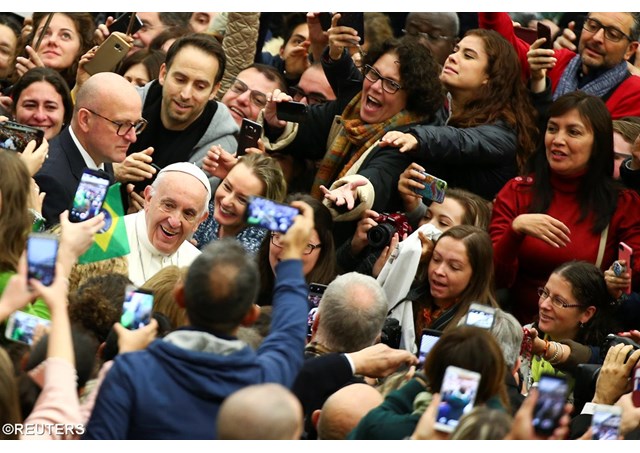 (Vatican Radio) Pope Francis on Wednesday reflected on his just-ended apostolic journey to Myanmar and Bangladesh highlighting the value of interreligious dialogue undertaken in the first leg of the journey and expressing solidarity with Bangladesh's efforts to provide relief to the Rohingya refugees flooding into the nation in the second leg of the visit.
He was speaking to the crowds gathered in the Paul VI Hall for the General Audience.
Please find below the English summary of the Pope's address:
Dear Brothers and Sisters:  My recent Pastoral Visit to Myanmar and Bangladesh was memorable for my encounter with those two great peoples and for a wide variety of fruitful meetings.  Mine was the first visit of a Pope to Myanmar, a nation gradually moving towards a new experience of freedom and peace.  At Mass, in the celebration with young people, in my encounter with interreligious leaders in that predominantly Buddhist country, and in my meetings with the state authorities, I stressed the importance of dialogue and cooperation in the building of a society in which everyone, with the exclusion of none, is accepted and respected.  In Bangladesh, a country of Muslim majority, I reaffirmed the importance of dialogue and cooperation between Christians and Muslims.  I wished also to express solidarity with the country's efforts to provide relief amid the crisis of the Rohingya refugees.  A highlight of my celebrations with the Catholic community was the final Mass with young people, which was attended also by young followers of Islam and other religions.  In this way, my Pastoral Visit ended in a sign of hope for Bangladaesh, for all of Asia, and for the whole world.