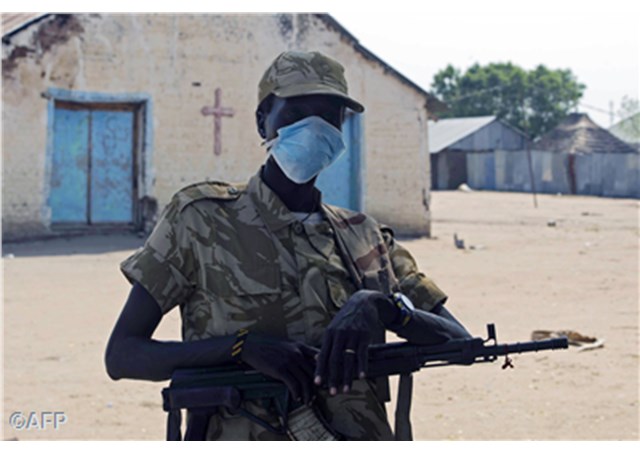 (Vatican Radio) Bishop Erkolano Lodu Tombe of South Sudan's Diocese of Yei has used the start of advent to advocate for peace in the troubled nation. The Bishop believes that if all Christians, in the country, embrace peace in their daily lives and pray for political leaders, the country would be well on its way to peace. 
Bishop Lodu Tombe advised all Christians in the Diocese to be peace-loving people and to embrace each other regardless of religious, political or ethnic differences, South Sudan's Catholic Easter Radio reported. 
The Bishop made the remarks in a homily delivered at Yei's Christ the King Cathedral on the first Sunday of Advent. He said many people in South Sudan were Christians though sometimes others hide their Christian names. If all Christians in the country gave up vices such as theft, corruption, works of darkness, looting and the deadly but unnecessary gun culture prevalent in South Sudan, the Bishop believes the country could achieve lasting peace.
(Easter Radio in South Sudan)