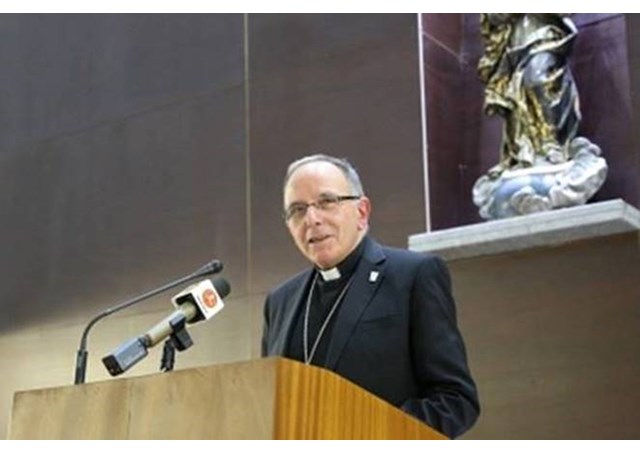 (Vatican Radio) The Portuguese Patriarch of Lisbon, Cardinal Manuel José Macário do Nascimento Clemente, officially referred to as Manuel III, recently visited Cabo Verde's Diocese of Mindelo, St. Vincent. During his visit, the Cardinal participated in the priestly thanksgiving celebration of a former student of his, the local Ordinary of Mindelo, Bishop Ildo Fortes.
The Cardinal Patriarch also gave a couple of lectures at the University of Mindelo and to priests. At the university, the Cardinal spoke on the theme, "The Mission of the laity in the Church, in politics and society." He also addressed priests of the Diocese of Mindelo at the Bom Pastor Parish Centre on,"The Mystery and Ministry of the Priest".
Earlier, Cardinal Clemente together with  Bishop Ildo Fortes visited the island of Santo Antão. At the parish of Nossa Senhora do Livramento, Ponta do Sol, the Cardinal celebrated Mass.
Cardinal Clemente was appointed Patriarch of Lisbon in 2013 by Pope Francis and elevated to the position of Cardinal in 2015.
(Vatican Radio, English Africa Service)