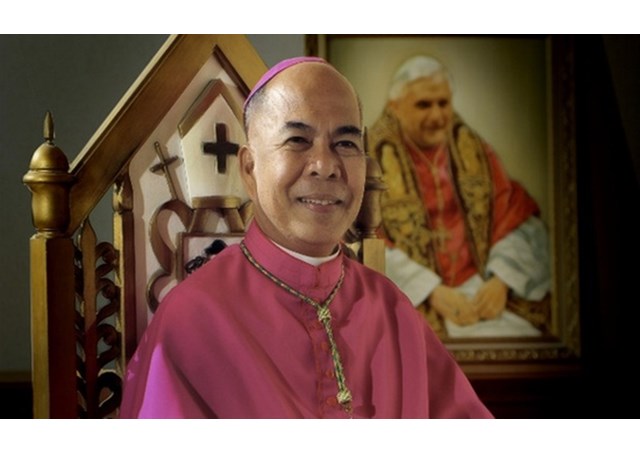 The new head of the Catholic Bishops' Conference of the Philippines in his first pastoral exhortation, declares 2018 as the year of the 'clergy and consecrated persons'. The year, he said, envisions that clergy and consecrated persons become "renewed" servant-leaders "who care most especially for the least, the lost and the last".
Archbishop Romulo Valles of Davao was elected as the new president of the Catholic Bishops Conference of the Philippines (CBCP) in July during their plenary assembly in Manila and has formally assumed his office on December 1.
The archbishop who now leads the 83 active, 5 diocesan administrators and 43 honorary members of the CBCP from 86 ecclesiastical jurisdictions said the activities throughout the year will be dedicated to the promotion and recognition of  priestly and religious vocations. 
Aiming at making the year, a year  of integral renewal of values, behavior and life-styles of the clergy and consecrated persons the Archbishop said it will be a year also of revisiting ways of seminary and religious formation. 
The new pastoral letter will be read in all Masses on December 3, the first Sunday of Advent, when dioceses will announce the opening of the Year of the Clergy and Consecrated Persons (YCCP).
In 2013, the CBCP had launched a nine-year "spiritual journey towards the 500th Jubilee of Christianization of the Philippines in 2021 with a different theme for each year. Accordingly November 27 saw the end of the Year of the Parish and the beginning of the Year of Clergy and the Consecrated Persons.(CBCP)