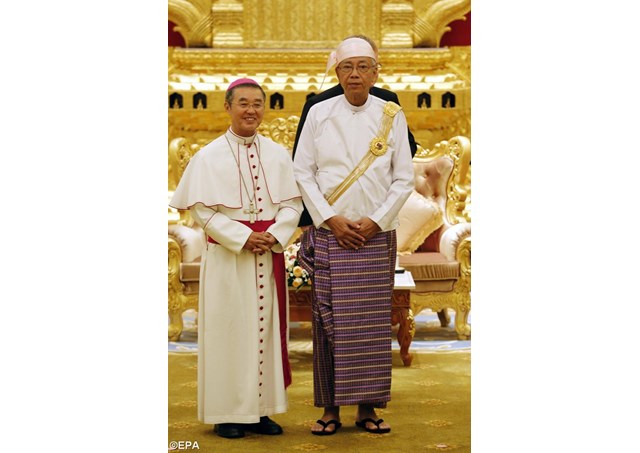 (Vatican Radio) When Pope Francis met on Tuesday with the President of the Republic of Myanmar, Mr Htin Kyaw, the two leaders exchanged gifts.
Pope Francis presented President Htin Kyaw with a manuscript, depicting the life of Buddha, the primary figure of the Buddhist religion.
The manuscript features six scenes from the life of Buddha: the conversion of individuals, including King Bimisara, to the teaching of Buddha; the conversion of entire cities; and Buddha's own stay in the city of Rajagaha are all depicted.
The pictures are accompanied by the texts in the Burmese language.
The manuscript, which is typical of the sorts found in Myanmar, has been produced by the Vatican Library.
Tradition of bearing gifts
The custom of giving diplomatic gifts can be traced back as far as the 8th century.
Initially, kings used the gifts to indicate their military and technological supremacy over those to whom the gifts were presented.
n modern times, however, the gifts are largely symbolic, aimed at highlighting the friendship between the respective leaders.