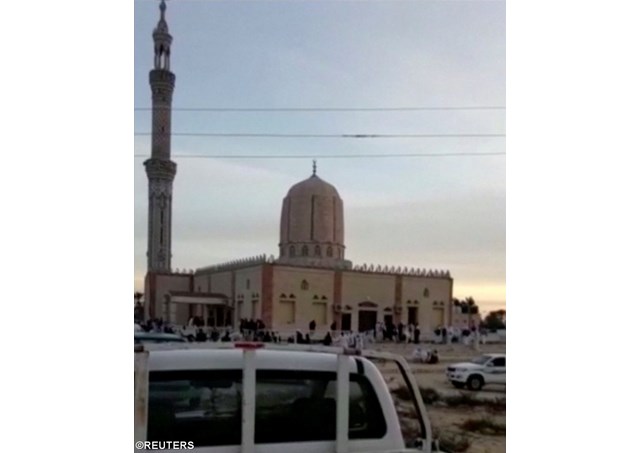 (Vatican Radio) Pope Francis has sent a telegramme of condolence for Friday's attack on a mosque in Egypt, saying he was "profoundly grieved to learn of the great loss of life caused by the terrorist attacks on Rawda mosque in North Sinai".
​
At least 235 people were killed as they gathered for Friday prayers at the al-Rawda mosque in the town of Bir al-Abed.​
​Witnesses said dozens of gunmen arrived in off-road vehicles and bombed the mosque before opening fire on people as they attempted to flee.
Signed by Cardinal Secretary of State Pietro Parolin, the telegramme says, "In expressing his solidarity with the Egyptian people at this hour of national mourning, [Pope Francis] commends the victims to the mercy of the Most High God and invokes divine blessings of consolation and peace upon their families."
The Pope ​also ​ renewed "his firm condemnation of this wanton act of brutality directed at innocent civilians gathered in prayer".
Finally, Pope Francis said he joins "all people of good will in imploring that hearts hardened by hatred will learn to renounce the way of violence that leads to such great suffering, and embrace the way of peace."