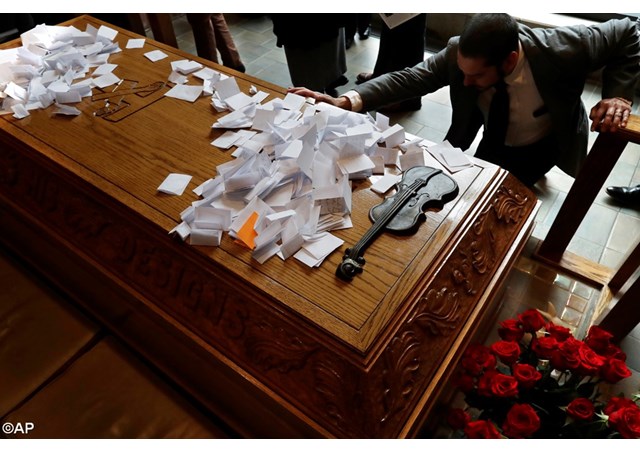 (Vatican Radio) The Catholic Archbishop of Detroit spoke of his joy and gratitude for the beatification of Father Solanus Casey who is only the second U.S.-born man to be beatified. The beatification Mass was taking place in the U.S. city of Detroit on November the 18th.
Father Solanus was born in Wisconsin and joined the Capuchin Franciscans in Detroit in 1898 and quickly became known for his closeness and sympathy towards all those who were poor, sick and needy.  It was not long before reports of miraculous favours attributed to his prayers began to spread throughout the region. He died in 1957 at the age of 87.  His beatification came after the miraculous healing of a Panamanian woman was attributed to his intercession.
To find out more about the personality of Father Solanus and the importance of this beatification, Susy Hodges spoke to the Archbishop of Detroit, Allen Vigneron:
Archbishop Vigneron said the beatification "fills us with gratitude and joy" and confirmed "our own sense of the holiness" of Father Solanus. He described the Capuchin priest as a "most beloved figure" within the Catholic community of Detroit and far beyond that. "He was very humble and devoted to his vocation" …… "and connected to people very powerfully," Archbishop Vigneron said.