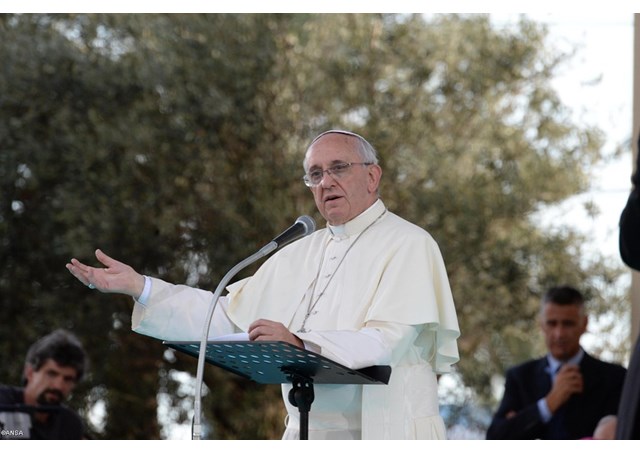 (Vatican Radio) Pope Francis on Thursday sent a video message to participants in the 48th Social Week for Italian Catholics gathered in the Sardinian city of Cagliari.
In the lengthy message, the pope focuses on the dignity of work and the importance of putting people, not profits, at the heart of all economic systems.
Listen to our report:
Recalling that in the Bible, there are many people defined by the type of work they do – from farmers and fishermen, to carpenters or administrators – Pope Francis says God calls us through our jobs to put our skills and talents at the service of the common good.
He talks about the different kinds of work, including that which degrades, humiliates or exploits people through slavery, the arms trade, the black market, or jobs which offer no security from one month to the next.
The pope speaks of his own conversations with so many people living in fear of losing their jobs. Such precariousness is "immoral", he says, as it "kills" people's dignity, damaging their health, their families and the whole of society.
He mentions also those who work in dangerous or unhealthy conditions, leading to the deaths and injuries of hundreds of people here in Italy. He expresses his solidarity with all those who are unemployed or underemployed and are losing hope of ever finding a decently paid job.
The global economic system, the pope says, is focused on consumerism and not on human dignity or protection of the environment. But this is as dangerous as trying to cycle on a bicycle with flat tyres, he exclaims!
Finally the pope points to signs of hope, embodied by those who seek to create better working conditions and more trusting, respectful relationships in the workplace. Technological innovations must be put to the service of people and not be seen as an economic idol in the hands of the powerful.