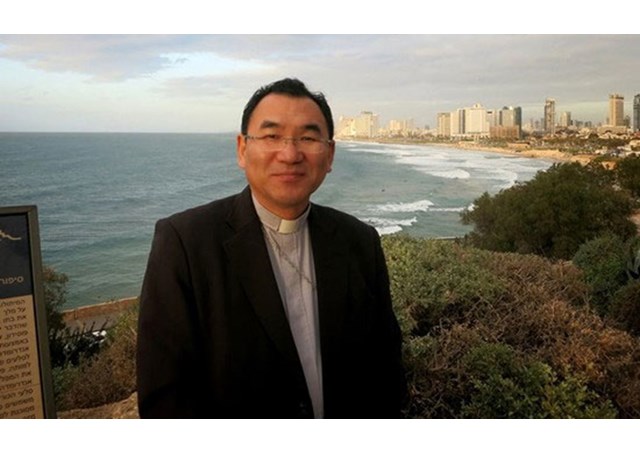 Pope Francis on Wednesday appointed a new bishop to the Archdiocese of Tokyo in Japan.  Bishop Tarcisius Isao Kikuchi, S.V.D currently  the  bishop of Niigata diocese takes over from Archbishop Peter Takeo Okada  who has retired.
Bishop Tarcisius Isao Kikuchi, S.V.D., was born in Miyako, Iwate Prefecture, on Nov. 1, 1958. He was ordained a priest on March 15, 1986. Pope John Paul II appointed him on May 14, 2004 Bishop of Niigata. His Episcopal Ordination was on Sept. 20, 2004.
On May 1, 1846 the Apostolic Vicariate of Japan  was erected by Pope Gregory XVI, and its name was later changed by Pope Pius IX to the Apostolic Vicariate of Northern Japan on May 22, 1876.
It was elevated to the Metropolitan Archdiocese of Tokyo by Pope Leo XIII on June 15, 1891, with the suffragan sees of Niigata, Saitama, Sapporo, Sendai, and Yokohama.
The Archdiocese  of Tokyo covers a land area of 7,344 square kilometers, with a population of 19,200,258 of which 19,200.258 (0.5%) are Catholics.  It consists 75 Churches with 3 bishops and 85 priests, 55 communities of men Religious and 151 communities of women Religious.