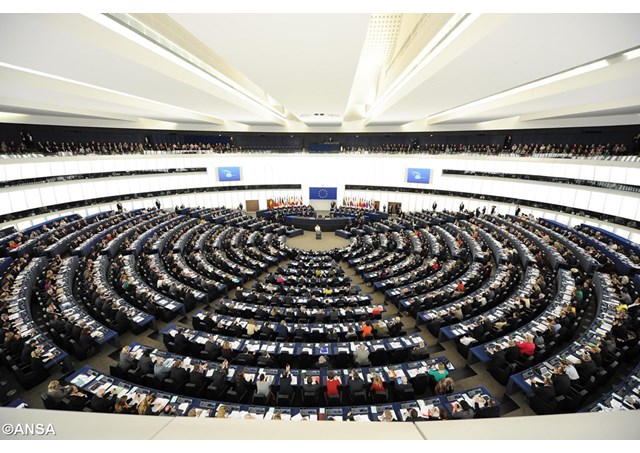 (Vatican Radio) "Rethinking Europe" is the title of a high-level Forum of Dialogue which aims to discuss the main challenges of the European Union and the ways the Church can support the European project in a moment in which Europe itself seems to be at a crossroads.
 
Organized by COMECE (the Commission of the Bishops' Conferences of the European Community), in collaboration with the Holy See, the event will take place in the Vatican from 27 to 29 October.
Presenting the Forum earlier this year, COMECE President Cardinal Reinhard Marx said: "Rethinking Europe will be the start of a process of dialogue between the Churches representatives (both bishops and seculars) and the politicians who have political responsibility and take decisions."
Participants will include hundreds of high-level Church and EU political representatives, together with other grassroots actors who will meet in a series of workshops and debates "in order to facilitate a frank and open discussion between stakeholders of different geographic, cultural, religious and linguistic backgrounds, putting in practice the motto of the EU: Unity in Diversity". 
The date for the Forum has been chosen to fall on the 60th anniversary of the signature of the Treaty of Rome. 
Pope Francis, who has repeatedly reminded the EU of its role and responsibility towards the world and its own citizens and encouraged EU representatives of their commitment to safeguard peace and the dignity of all women and men, will address the participants on Saturday, 28 October.
Presenting the project for the Forum, COMECE stressed that "The main message of the Church is to put the human person back at the heart of the European public policy and the Dialogue of Rome will be a milestone of this process".