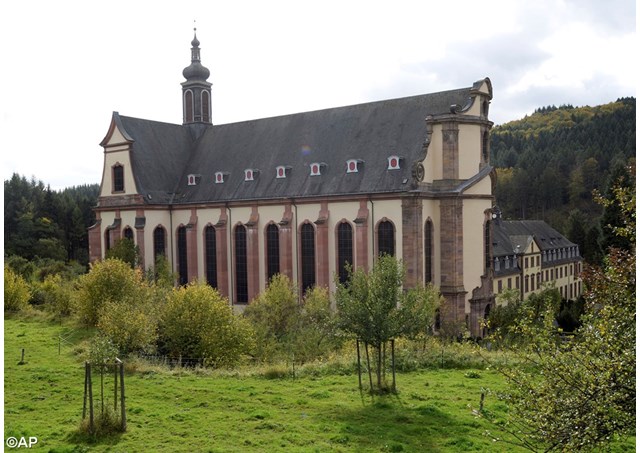 (Vatican Radio) A Cistercian monastery that's existed for almost 900 years in what is now western Germany is closing down for good, due in part to a shortage of monks.
Listen to the report by Stefan Bos: 
The monastery's head, Abbot Johannes, told German media on Saturday that the financial situation and especially the small number of monks had played a key role in a decision to close what is one of Germany's oldest houses of prayer and reflection.   
The Himmerod Abbey was founded in 1134 by the French abbot Bernard of Clairvaux. 
But it had just six resident monks before the closure that was decided this week. That's down from about 30 monks in the 1970s.
The monastery's property, near the village of Grosslittgen, will be transferred to the Catholic diocese of Trier, while the six monks will move to other monasteries. 
UNCERTAINTIES REMAIN
It was not immediately clear what would happen to the monastery's other staff.
The closure comes as a setback for the Cistercians and the Catholic Church. Pope Francis recently told Cistercians that from their "silent cloisters comes the unceasing prayer for the Church and the world." 
Cistercian monasteries are divided into those that follow the Common Observance, the Middle Observance and the Strict Observance also known as Trappists. 
Despite the latest closure, there are still more than 160 Trappist monasteries in the world, with over 2,000 Trappist monks and roughly 1800 Trappist nuns.