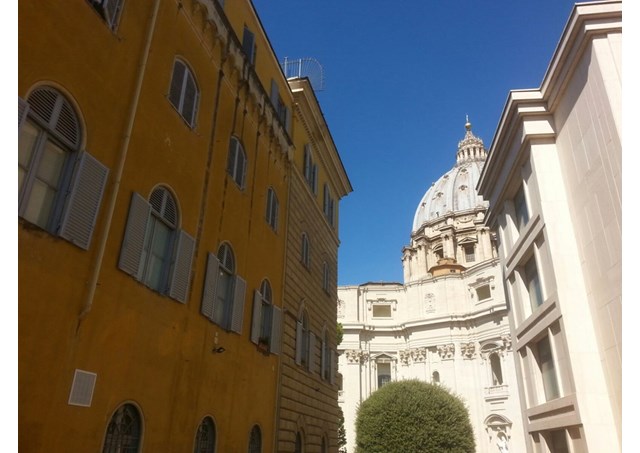 (Vatican Radio) Australian bishops have been meeting with top Vatican officials to discuss the situation of the Catholic Church in Australia.
A communiqué released by the Holy See Press Office gives news of the issues at the top of the bishops' agenda and reveals who were the members of the delegation.
Please find below the Holy See Press Office press release:
The leadership of the Australian Catholic Bishops Conference met this week in Rome with officials from the Secretariat of State and various offices of the Holy See for a wide-ranging discussion concerning the situation of the Catholic Church in Australia at this time.
Topics covered included the Royal Commission into Institutional Responses to Child Sexual Abuse, the relationship between the Church and society at large, the restoration of trust, and greater participation of the laity in decision-making roles in the Church.
The Australian delegation was comprised of the President of the Conference, the Most Rev. Denis J. Hart, Archbishop of Melbourne; and the Vice-President, the Most Rev. Mark Coleridge, Archbishop of Brisbane; accompanied by Justice Neville Owen of the Truth, Justice and Healing Council.
The main encounter took place on Thursday, Oct. 5, with the Cardinal Secretary of State, His Eminence Pietro Parolin; the Secretary for Relations with States, Archbishop Paul Richard Gallagher; the Prefect of the Congregation for Bishops, His Eminence Marc Ouellet; and the Secretary for the Congregation for the Doctrine of the Faith, Archbishop Giacomo Morandi.