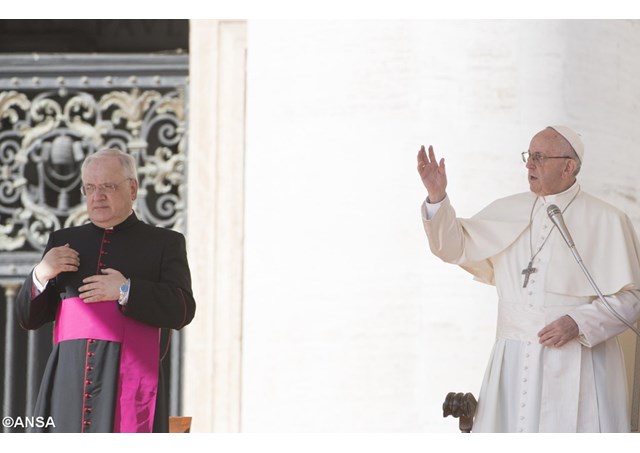 (Vatican Radio)  Pope Francis on Wednesday appealed for prayers for the victims of Hurricane Maria in the Caribbean and Puerto Rico.
His words came in Spanish-language greetings at his Wednesday General Audience.
"I ask you to remember in prayer the victims and those affected by the hurricane, which in these days has battered the Caribbean, in a particular way Puerto Rico," he said.
Hurricane Maria hit Puerto Rico last Wednesday as a Category 4 hurricane, also making landfall in Dominica as a Category 5 hurricane.
With winds of up to 250 km/hour, Hurricane Maria was the strongest storm to make landfall in the US territory in 85 years.