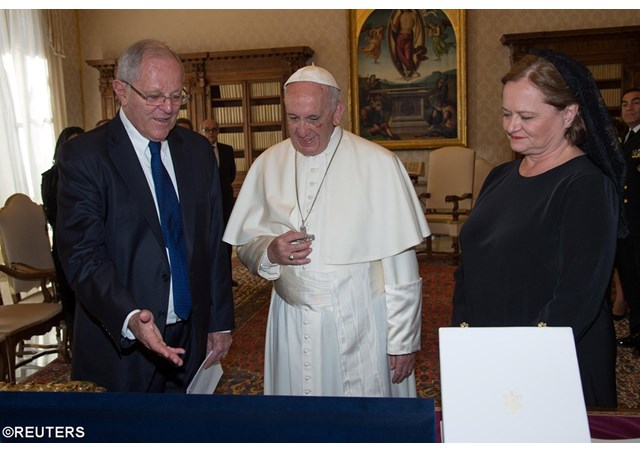 (Vatican Radio) Pope Francis met on Friday with the President of the Republic of Peru, Pedro Pablo Kuczynski Godard, who is preparing to welcome the Holy Father to the South American nation from January 18th to 21st.
A note from the Vatican press office said the two leaders discussed the good relations between Peru and the Holy See, which will be further strengthened by the pope's upcoming visit to the cities of Lima, Puerto Maldonado and Trujillo.
Education, environment, development
During the cordial discussions, the pope and the president also spoke about the contribution that the Church makes to Peruvian society, including in areas of education, environmental protection, development and poverty eradication.
Following the papal audience, the president also met with Vatican Secretary of State, Cardinal Pietro Parolin, as well as the undersecretary for Relations with States, Mgr. Antoine Camilleri to discuss issues of regional and international concern.