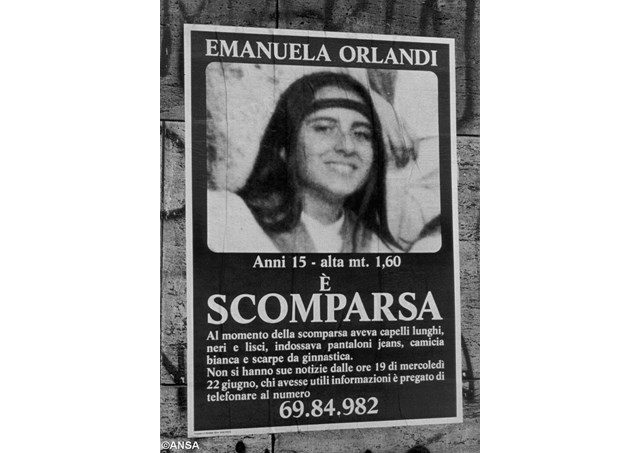 (Vatican Radio) The Holy See Press Office has released the following statement concerning the case of Emanuela Orlandi, who disappeared from Rome in 1983:
Ahead of an upcoming book launch, two Italian newspapers this morning published a supposed document of the Holy See, which attests to the payment of large sums, by the Vatican, to maintain, outside of Italy, Emanuela Orlandi, who disappeared from Rome on 22 June 1983.
The Secretariat of State firmly denies the authenticity of the document and declares the information contained in it to be completely false and without foundation.
It is especially sad that with these false publications—which, among other things, wound the honour of the Holy See—the immense sorrow of the Orlandi family, with whom the Secretariat of State re-affirms its solidarity, should be exacerbated.