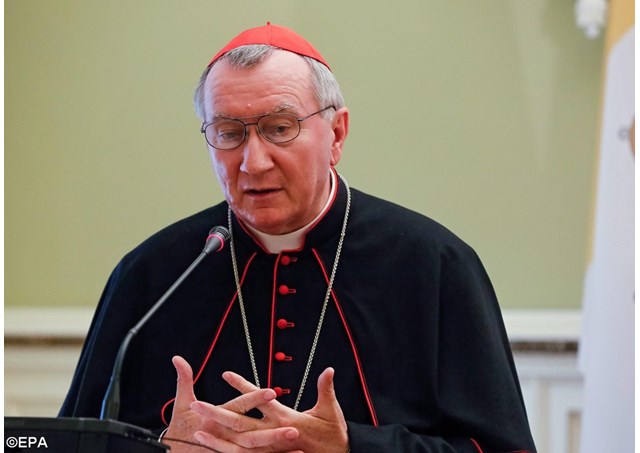 (Vatican Radio) Cardinal Pietro Parolin, Vatican Secretary of State, on Sunday said Pope Francis and the Vatican have "tried very hard" to find a solution to the crisis in Venezuela, which he said must be "peaceful and democratic".
Cardinal Parolin told the ANSA news agency that Vatican efforts sought "to help all without distinction" and were meant "to recall each person to their own responsibilities".
"The criteria for any solution must be only the good of the people," he said.
At least thirteen people were killed in Venezuela on Sunday, during which voters cast their ballots for a Constituent Assembly proposed by President Nicolás Maduro.
Listen to James Blears' report: 
A 39-year old lawyer and candidate for the Constituent Assembly was shot to death at his home in the South Eastern town of Cuidad Bolivia. 
To the West in Talchira State, a thirteen-year old and a seventeen-year old, as well as a soldier, were shot dead in separate incidents.
Seven police officers were injured and their motorcycles scorched when a homemade bomb exploded in an eastern district of the capital, Caracas.
According to polling specialists at Datanalisis, more than seventy percent of Venezuelans oppose the Constituent Assembly. 
International condemnation of the vote has come from the United States, the European Union, Brazil, Argentina, Colombia, and Mexico.
Unabashed, President Nicolás Maduro is determined to consolidate and tighten the government's grip on power by holding this vote, which appears to be dividing rather than ruling.
Yet its powers to rewrite the Venezuelan Constitution and dissolve the opposition dominated National Assembly appear absolute.