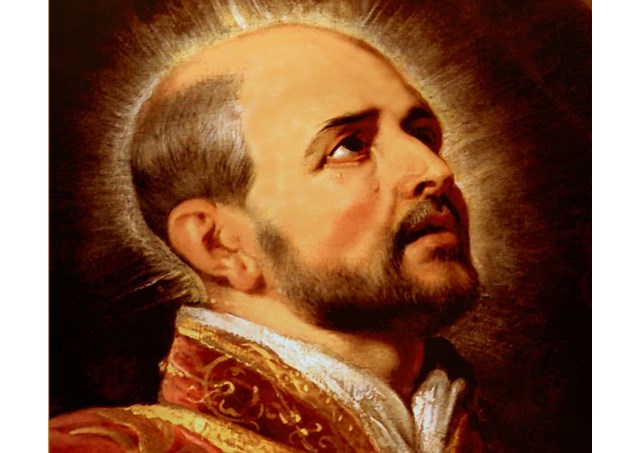 如同圣依纳爵罗耀拉那样,让我们也被主耶稣征服,由祂带领,致力於为近人服务。
Come Sant'Ignazio di Loyola, lasciamoci conquistare dal Signore Gesù e, guidati da Lui, mettiamoci al servizio del prossimo.
Like Saint Ignatius of Loyola, let us be won over by the Lord Jesus and, led by Him, place ourselves at the service of others.
Ad sancti Ignatii de Loyola mentem sinamus ut Dominus Iesus nos captet, atque eius persuasu inductuque proximo inserviamus.