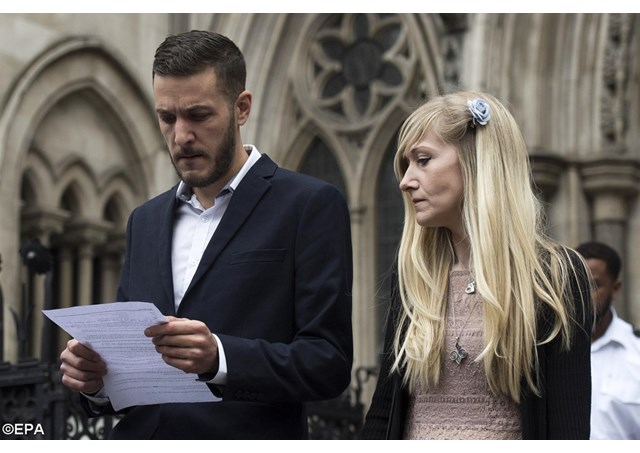 (Vatican Radio) The parents of terminally-ill British baby Charlie Gard have ended their legal battle to take him from London to the U.S. for experimental treatment. The decision was announced on Monday after scans confirmed the 11 month old child had suffered from irreversible brain damage.
Following the decision, a spokesperson for the Catholic Bishops Conference of England and Wales expressed deepest sympathy and prayers for the family.
In a statement, the bishops said "at this moment it is important to remember that all involved in these agonising decisions have sought to act with integrity and for Charlie's good as they see it".
Pope's heart touched by tragedy
Calling for Charlie's parents to be given support and space "to find peace in the days ahead", the bishops said: "Their farewell to their tiny and precious baby touches the hearts of all who, like Pope Francis, have followed this sad and complex story. Charlie's life will be lovingly cherished until its natural end".
Praise for Great Ormond Street Hospital
The bishops added that "the professionalism, love and care for severely ill children consistently shown at the Great Ormond Street Hospital is also to be recognised and applauded".
The Gard family's lawyer said that Charlie's  father and mother would hold talks with doctors at the hospital about how to end the baby's life- support treatment. Charlie was born with a rare genetic condition called mitochondrial depletion syndrome, which causes progressive muscle weakness and brain damage.