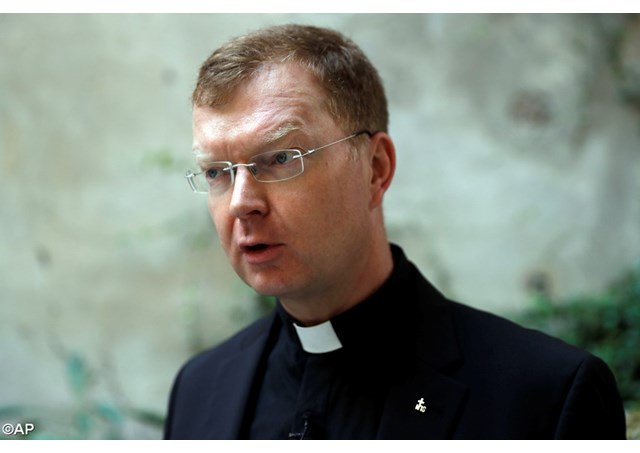 (Vatican Radio) Father Hans Zollner, SJ says a new report on abuse at a prestigious German musical institution is an "important step forward." Father Zollner is President of the Centre for Child Protection of the Pontifical Gregorian University, and a member of the Pontifical Commission for the Protection of Minors.
The report identified hundreds of instances of physical abuse, as well as dozens of cases of sexual abuse of members of the Regensburger Domspatzen boys choir in Germany. Forty-nine members of the Church are accused of abusing the children, including nine persons accused of carrying out sexual violence against children.
In an interview with Vatican Radio, Fr Zollner said the report shows that Bishop Rudolf Voderholzer of Regensburg "has taken seriously all the allegations, that he did not shy away from all that would ensue."
The fact that the investigation was carried out independently, and conducted to the highest scientific standards, all with the willing cooperation of the local Church, "shows that the bishop is very courageous in taking on an issue that has been looming for many years." Zollner acknowledged that the scandal of abuse at the choral institution was "the talk of the city" for many years, but it is only now that the facts have become "plain, in the light of day." Bishop Voderholzer, he said, "has done something that will bring at least the chance of some justice for the abused." It will also give institutions the opportunity to review their procedures with regard to screening personnel, and to responding to reports of abuse.
Father Zollner noted that the report on the scandal is not the first time the Church has investigated abuse within its own ranks – a similar independent report, on abuse in the Archdiocese of Munich in 2010. "This shows that there has been very good examples of such courage that really should penetrate our conscience," Zollner said, "and should reach all church leaders and be an example for them, so that they do the same today because this will help, first of all those who have been harmed in the past." And it should help us remain motivated, he said, "in terms of prevention and safeguarding of abuse, all that we have should be focused and should be taken to a level of implementation so that young people are safe in our institutions."
For more on the report concerning abuse at the Regensburger Domspatzen, see Vatican Radio's story here.