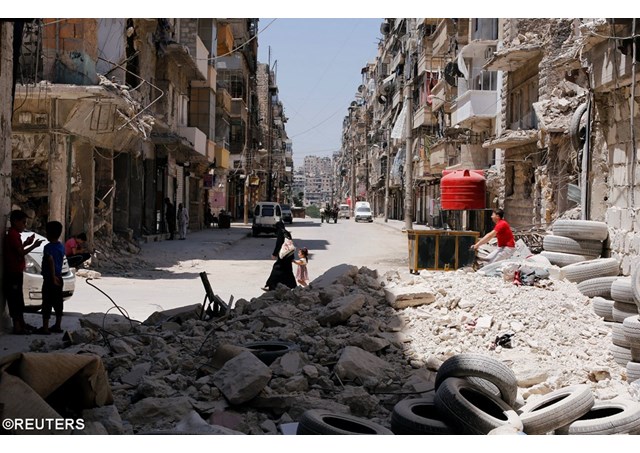 (Vatican Radio) As the conflict in Syria continues the Catholic Charity, Aid to the Church in Need (ACN) has announced 32 projects to support thousands of suffering Christian families.
The projects include food aid for displaced families, funding for education, and rent assistance for families.
Lydia O'Kane spoke to John Pontifex, Head of Press and Information for ACN who explained more about the projects in towns and cities across the country.
"What we're doing is focusing on the most basic of aid, so we've got food aid, for example for 2,200 displaced families in both Aleppo and a neighbouring city of Hasakah; we've got ongoing support for two schools run by religious sisters in Aleppo and we've also got a multi-purpose sports hall and pitch for young Christians in Aleppo, as well as support for university students and support for widows and those who have been war wounded…"
Hope amid conflict 
Asked about the difficulties in maintaining hope during 6 years of conflict, John Pontifex said that during visits he has made to Syria he noted that, "you got a very profound sense of the devastation and despair into which so many people have been plunged because their very livelihoods have been completely devastated. But the hope is that by developing these programmes we can help people to move on…"
He added that projects like these also help people to feel they are not forgotten. Recalling visits to families while in the country Mr Pontifex said, "their message to us was very simple, the fact that you've come, the fact that you want to meet us is a sign of the huge amount of support that comes to us from so many parts of the world."