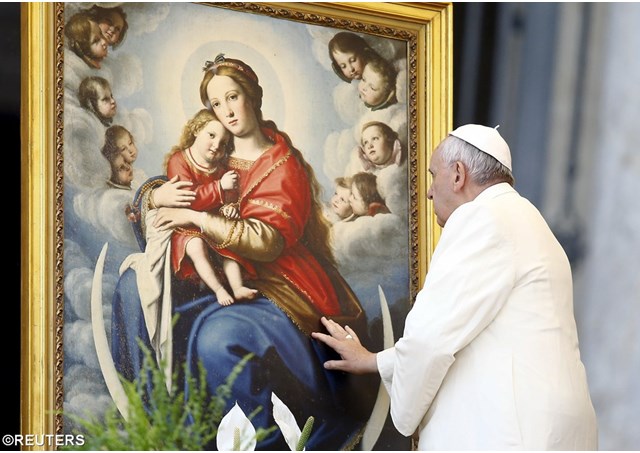 愿童贞圣母玛利亚带领我们走上通往圣山的道路;这圣山就是基督,天主与人相遇的地方。
Lasciamoci guidare dalla Vergine Maria sul sentiero che conduce alla santa montagna che è Cristo, dove si incontrano Dio e l'uomo.
Let us be led by the Virgin Mary on the path that leads to the holy mountain that is Christ, where God and man meet.
Sinamus ut Virgo Maria ad sanctum montem nos perducat qui est Christus, in quem Deus et homo conveniunt.