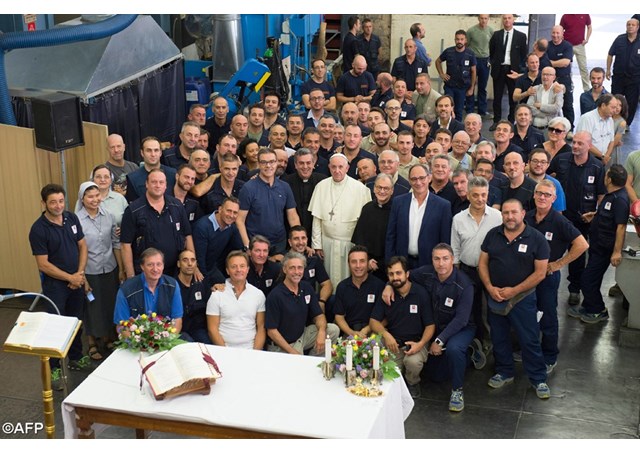 (Vatican Radio) Pope Francis has sent a Message to the International Meeting of the World Movement of Christian Workers which has been taking place in Ávila, Spain, on the occasion of the 50th anniversary of its foundation.

120 delegates representing the Movement, present today in 79 countries are attending the event. The theme of the meeting is, "Land, Home and Work for a Worthy Life". The message, signed by Cardinal Secretary of State Pietro Parolin, stresses that "the dignity of the person is closely united to these three realities" that remind us that the fundamental experience of the human being "is to feel rooted in the world, in one Family, in a society. "

"Land, home, and work - continues the Message - means fighting because every person lives in a manner consistent with his dignity and nobody is discarded. To this we encourage our faith in God, who sent his Son into the world because, sharing the story of his people, living in a family and working with his hands, he could redeem and save the human person with his Death and resurrection ".

Finally, the Pope urges the Christian Workers Movement "to persevere with renewed impetus in the effort to bring the Gospel into the world of work".