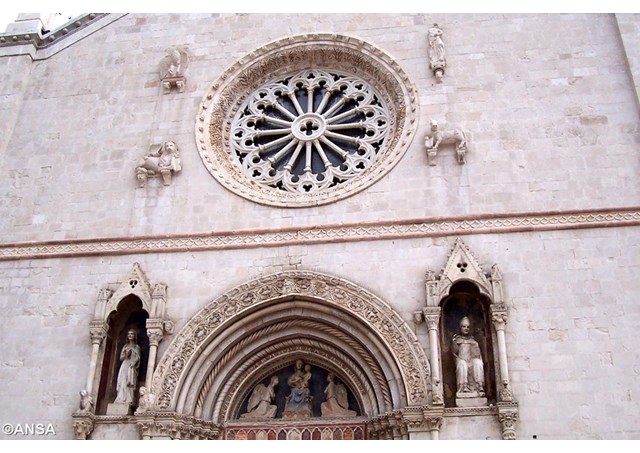 (Vatican Radio) To celebrate the day the Church remembers Benedict of Nursia on July 11th we shine the spotlight on the figure of this great saint.
One whom Benedict XVI, now Pope emeritus, referred to at the beginning of his pontificate with these words: "..I wish to reiterate the steadfast resolve of the Holy See to continue serving the cause of peace.The very name Benedict which I chose on the day of my assignment to the Chair of Peter is a sign of my personal commitment to peace. In taking this name I wanted to evoke the Patron Saint of Europe who inspired civilisation of peace on the whole continent..."
In this archive interview Veronica Scarisbrick speaks to the retired Abbot Primate of the Benedictine Confederation, Notker Wolf who highlights the Rule of Saint Benedict and the special charism pertaining to the Benedictines..
In this programme you can also hear a Vatican Radio archive recording of Pope Paul VI as he proclaims Benedict Patron Saint of Europe in October 1964.