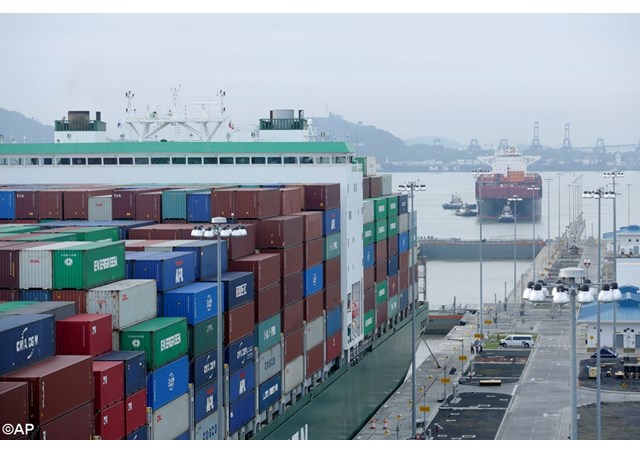 (Vatican Radio) On Sea Sunday – celebrated this year on 9 July – the Catholic Church, along with other churches and ecclesial communities, remembers seafarers; and prays for them, their families and those who support them. Sea Sunday is sponsored by the Apostleship of the Sea, formerly under the Pontifical Council for the Pastoral Care of Migrants and Itinerant People. The Pontifical Council was merged with several other Vatican bodies earlier this year to form the Dicastery for Promoting Integral Human Development.
The Prefect of the new Dicastery, Cardinal Peter K. A. Turkson, has published a Message for this year's Sea Sunday. In his message, the Cardinal says, "On Sea Sunday, we are invited to recognise and express our gratitude" to the more than one and a half million seafarers around the world "who, with their hard work and sacrifices are making our lives more comfortable" by transporting more than ninety percent of the world's goods across the open seas.
But, Cardinal Turkson says, although their contribution is "essential to the global world economy," seafarers face many challenges, including difficulties in being away from their families, isolation and loneliness on board their ships; restrictions in going ashore due to security concerns. He noted that the threat of terrorism has led some places even to refuse pastoral workers access to vessels in port. In addition, many seafarers face exploitation and abuse, despite international regulations. In his letter, the Prefect addresses each of these problems, with the hope of providing even better pastoral care for seafarers.
Cardinal Turkson closes his letter with words of concern for fishers who, like other seafarers, often spend long periods of time at sea. He acknowledges that fishing is one of the most dangerous professions in the world; and at the same time, draws attention to problems of human trafficking and forced labour, as well as illegal, unreported, and unregulated (IUU) fishing. Fishing and fisheries, the Cardinal notes, will be the focus of the upcoming XXIV World Congress, which is being held in Kaohsiung, Taiwan in October.
A prayer for seafarers, from the Apostleship of the Sea:
Lord, ruler of waves and sea, keep Your blessed hand over all seafarers. Give them the strength to lead a Christian life on board their ships. Keep their families at home in Your care. Help all seafarers keep on the right course and reach the safe port of heaven. Amen.