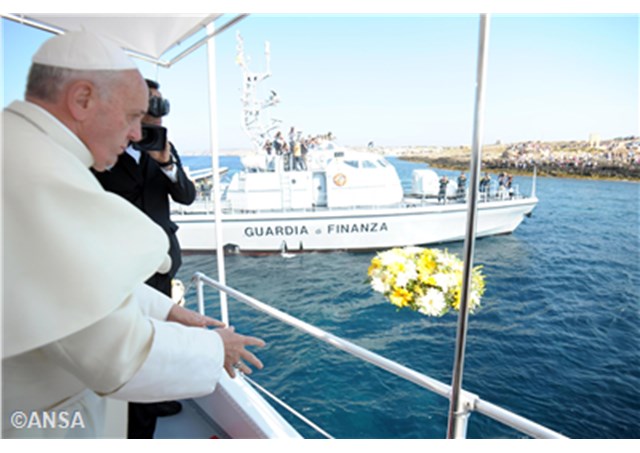 移民是我们的弟兄姐妹,他们在寻求更好的生活,远离贫穷、饥饿和战争。
I migranti sono nostri fratelli e sorelle che cercano una vita migliore lontano dalla povertà, dalla fame e dalla guerra.
Migrants are our brothers and sisters in search of a better life, far away from poverty, hunger, and war.
Migrantes nostri sunt fratres sororesque, procul a paupertate, fame ac bello feliciorem vitam quaerentes.