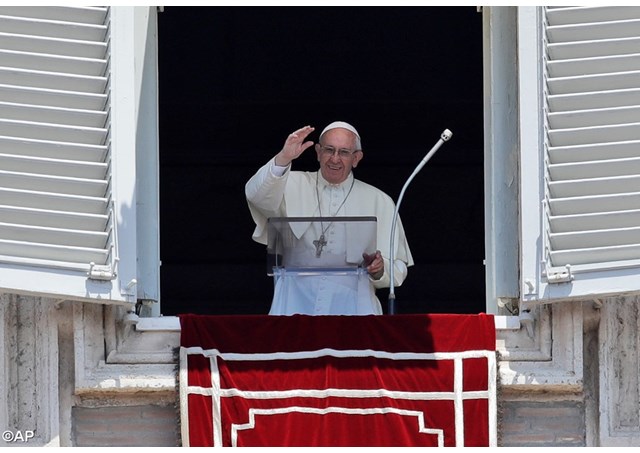 (Vatican Radio) Pope Francis sent special greetings to Lithuanian Catholics on Sunday as he recalled the Beatification, in Vilnius, of the nation's first Soviet-era martyr.
"Today in Vilnius, Bishop Teofilius Matulionis, who was murdered because of hatred towards the faith in 1962 when he was almost 90-years-old, will be Beatified" the  Pope said to the pilgrims gathered in St. Peter's Square for the Angelus.
"Let us give thanks to the Lord for the witness of this courageous defender of the faith and of human dignity. Let us pay our respects to him and to the entire Lithuanian people with applause" he said.
Bishop Matulionis was a priest and bishop who continually defied communist rule and spent much of his ministry in prison. He was declared a martyr by Pope Francis on December 16, clearing the way for his beatification.