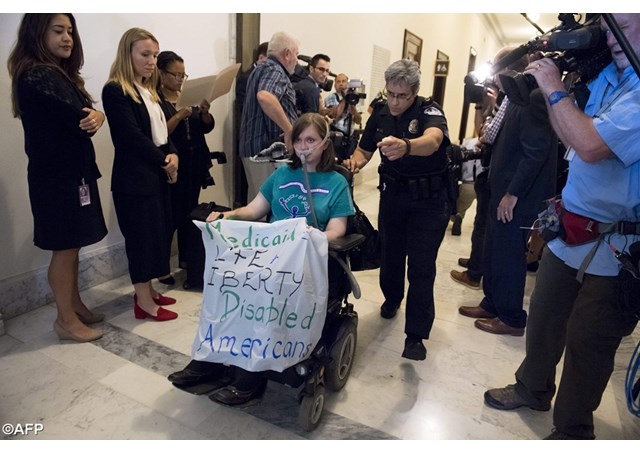 (Vatican Radio) American bishops have called on the U.S. Senate to remove what they deem are unacceptable flaws in the discussion draft of its health care bill.
Listen to the report by Linda Bordoni:
In a statement signed by Bishop Frank Dewane,  Chairman of the U.S. Bishops' Committee on Domestic Justice and Human Development, the bishops express their concern regarding some points in the legislation they fear will harm those most in need.
The bishops praise some fundamental elements in the  bill but point out that an acceptable health care system must provide access to all, regardless of their means, and at all stages of life. 
They also say such a health care system must protect conscience rights, as well as extend to immigrant families.
The statement calls on the Senate to act to make changes to the draft to protect those persons on the peripheries of the American  health care system.