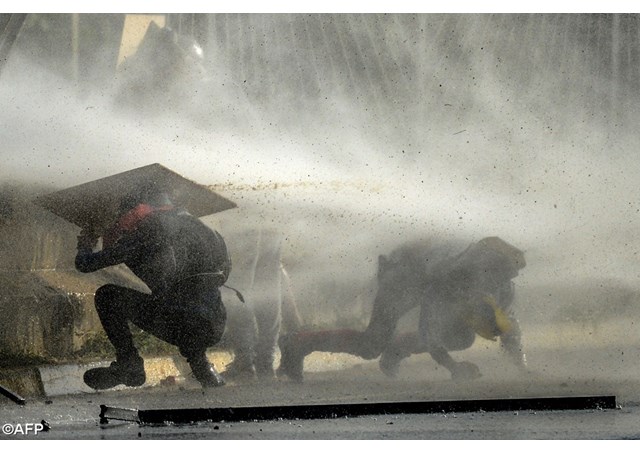 (Vatican Radio) The Archbishop of Venezuela's capital city Caracas issued a pressing appeal on Saturday to the government of Nicolas Maduro to immediately cease perpetrating acts of repression against the population.
Listen to the report by Linda Bordoni:
In a statement, Cardinal Jorge Liberato Urosa Savino said he firmly expresses his disapproval for the acts of repression that the Government – through the actions of the "Guardia Nacional de Venezuela" and some police and paramilitary groups – has perpetrated against the people during the past 80 days of political protest.
Cardinal Savino also notes that in the Constitution is enshrined the right of the people to demonstrate against the grave situation caused by the lack of food and basic necessities.
The people – he continues – also have the right to not recognize the authority of the recently established national Assembly.
The Cardinal concludes decrying the detention of those who are guilty, he says, only of having voiced their opposition to the government and he condemns the refusal of the government itself to hold new elections as foreseen by the Constitution.   
There have been almost daily anti-government protests in Venezuela for over two months as the country's economic and political crisis has worsened. More than 70 people have been killed in protest-related violence since 1 April.