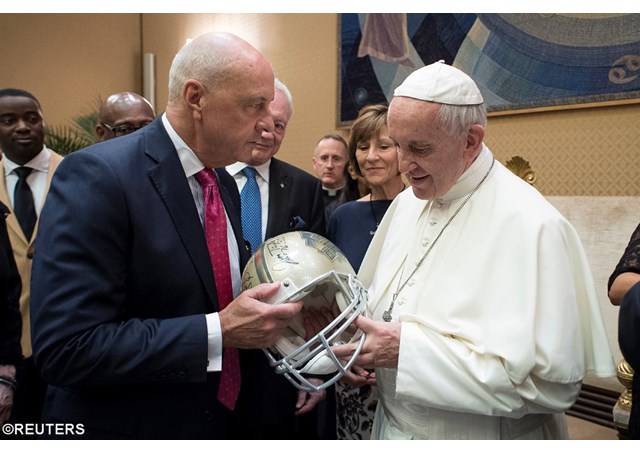 (Vatican Radio) Pope Francis received a delegation from the National Football League's Hall of Fame on Wednesday.
Addressing the 43-member delegation representing the trustees and members of the organization that honors the great players in the history of the premier professional American football league, the Holy Father spoke of sport as a bridge-builder that can be a powerful tool in creating a culture of encounter, especially by fostering virtues of fair play, teamwork, and pursuit of excellence.
Click below to hear our report
"Our world," said Pope Francis, "and especially our young people, need models, persons who show us how to bring out the best in ourselves, to use our God-given gifts and talents, and, in so doing, to point the way to a better future for our societies."
Pope Francis concluded expressing the hope that the delegates' visit to Rome might help them grow in gratitude for gifts received and inspire them to share those gifts ever more generously in shaping a more fraternal world.