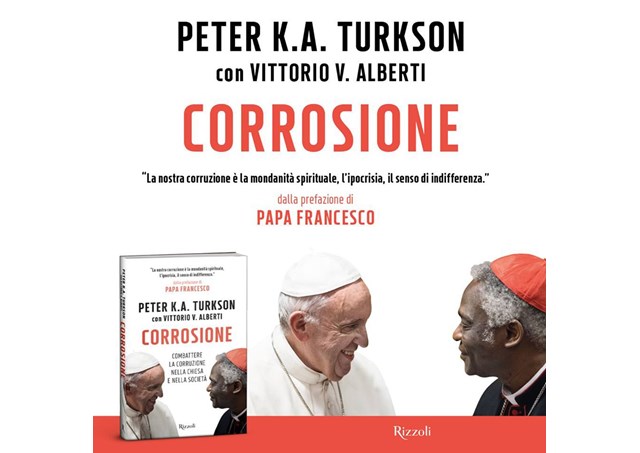 (Vatican Radio) Pope Francis has written the preface for a new book on corruption by Cardinal Peter Turkson, former president of the Vatican's Justice and Peace Council and current head of the office for Integral Human Development.
The volume, which was published on Thursday, explores the origins and devastating consequences of corruption, which the Pope describes as a "curse" and a "cancer" that can consume our lives.
Listen to Philippa Hitchen's report:
In his preface, the Pope describes corruption as the breakdown of relationships that every human being has with God, with our neighbours and with the natural world around us.
Origin of all exploitation
He describes it as the worst scourge of societies because it is the lifeblood of the mafia and other criminal organisations. Corruption, he says, is the origin of all exploitation and trafficking of people, drugs and weapons. It is at the heart of all injustice, lack of development, unemployment and social degradation.
Corruption tempts us all
Pope Francis praises the book for exposing the ramifications of corruption and the way it can tempt all of us in our political, economic, cultural or spiritual lives. The spirit of worldliness can corrupt us all, the pope warns, leading to a hardening of our hearts and indifference to those around us.
The Pope ends his preface with an urgent appeal to all Christians and all people of good will to combat this curse, this cancer which can consume our lives.