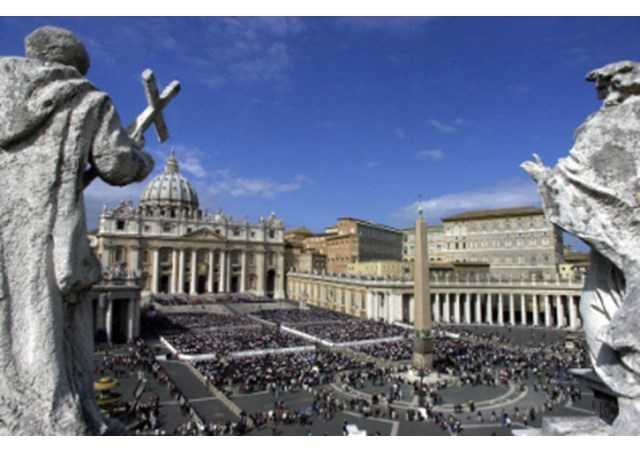 (Vatican Radio) Managing money, combatting corruption, planning a budget and guaranteeing transparency in all financial transactions. These important skills will be at the heart of a new programme on Church management to be launched next spring at the Pontifical Holy Cross University in Rome.
Designed to give priests, religious and lay people the skills to be better stewards of the Church's resources, the course has been put together in partnership with a group of American Catholic universities and leadership training institutes.
The programme is the brainchild of Msgr Martin Schlag, professor of Catholic social thought at Holy Cross University, who'll shortly to be taking up a teaching post at the University of St Thomas in Minnesota. He told Philippa Hitchen more about the course and why it's such a vital part of the evangelization envisioned by Pope Francis for the Catholic Church today
Listen:
Msgr Schlag says he took part in a Vatican conference 9 years ago, where a former director of Shell told him there should be "never again a social encyclical" because "you don't understand a word". As a result of that encounter, he founded a Centre at Santa Croce called Markets, Culture and Ethics to build bridges between the world of business and the world of Catholic social thought.
Using money wisely
Two years ago, he continues, Cardinal George Pell heard about the initiative and asked him to expand it into a training course on Church management, insisting that the faithful have every right to know that the money they donate is being used "without waste, with economic knowledge and skills" and with a sense of service to those most in need.
In collaboration with various Vatican offices and with the Leadership Roundtable in the U.S., he helped to design a year-long course, comprising one afternoon a week, plus 4 intensive weeks, to educate priests, seminarians, religious and lay people on how to be good stewards of the Church's material means.
More time for priestly ministry
The programme, which will launch in February 2018, is aimed principally at priests "who 've already realized how important these subjects are, Msgr Schlag says. While teaching the basics of accounting, finance and church management, he insists, "we're not trying to convert priests into managers," but rather help them to understand  what qualitied lay people are telling them. In this way they can delegate tasks, he says, leaving more time for their pastoral ministry.
Specific Church requirements
Msgr Schlag talks about a "wonderful training session" with the Leadership Roundtable to explain to those teaching management and finance about the specific needs of the Church:  "we don't produce profits, we don't have careers, but we also have to develop as persons, [and] professionally". Those working for the Church must also understand principles like transparency, disclosure, accountability, planning, budgets, he says, and they have to recognize what corruption or money laundering is, and what is ethically earned money.
Global outreach
Among the first 40 students on the English language course, the organisers hope to have 25 % each from Africa, Asia, and North America, another 15 % from Europe, and 10% from Latin America. Schlag also says he hopes the course may encourage other institutions to take these topics seriously and add them to the main subjects on offer for students.
Team building between clergy and laity
While a global survey among seminarians showed they were not interested in taking these subjects in the seminary, Schlag notes that once they are in ministry and discover the serious financial challenges they face, these same priests are then very keen on learning more.
Until a few decades ago, he says, priests were not held accountable, but today all that has changed and the role of lay people has been re-evaluated. Priests must learn to cooperate with lay women and men in Church management, he says, so this course teaches team building as well.