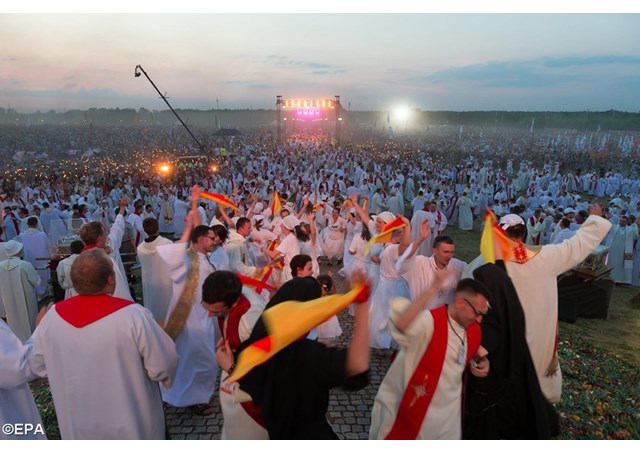 (Vatican Radio)  Pope Francis has greeted young people in Poland gathered for an annual prayer meeting at Lake Lednica, where Poland was "baptized" and became a Christian country in the person of its pagan leader Mieszko in 966.
During his General Audience, Pope Francis asked Mary to guide the Lednica Youth Meeting , which this year carries the motto "Go forth and love".
He said when Mary heard this call in her heart, she "went to Elizabeth to share the joy of her encounter and to offer her tangible aid."
The Holy Father went on to call Zacchaeus the "second patron" of the meeting.
He said Jesus "wishes to come to send you to your brothers, so that you share His love. He knows it isn't easy, so he sends the Holy Spirit who will fill you with His strength".
The Lednica Youth Movement is a youth ministry promoted by the Dominican friars of Poland.