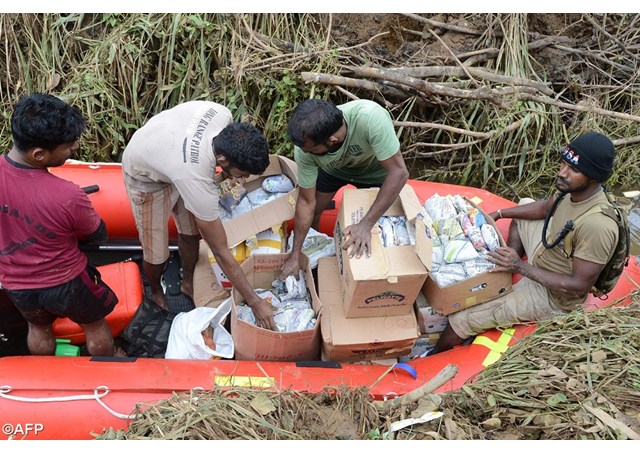 More than 200 people have died and 96 others are missing in the mudslides and floods triggered by recent torrential rains.   According to the government's Disaster Management Center, as of Wednesday,  203 people have lost their lives, more than 77,000 have been displaced and over 1,500 homes have been destroyed since rains began inundating the southern and western areas of the Indian Ocean island nation last Friday.
Water-borne diseases loom large
Sri Lanka's army, navy and air force are continuing relief and rescue efforts, supported by divers and navy personnel who have arrived from India.  The United Nations office in Sri Lanka said 16 hospitals directly affected by floods or landslides have been evacuated fully or partially.  With an increasing number of displaced people and a lack of space in temporary shelters, many people are at risk of disease, the U.N said. Sri Lanka has seen a significant increase in mosquito-borne dengue fever this year, with more than 125 deaths.
International aid
Foreign Minister Ravi Karunanayake met foreign envoys in Sri Lanka and appealed for assistance. He said 24 countries have already extended help.  The U.N., India, Australia, Japan and Pakistan are among those that have donated supplies, including water purification tablets and tents. The United States and China also pledged relief.
Mudslides have become common during Sri Lanka's summer monsoon season as forests across the tropical nation have been cleared for export crops such as tea and rubber. A massive landslide a year ago killed more than 100 people in central Sri Lanka.  (Source: AP)