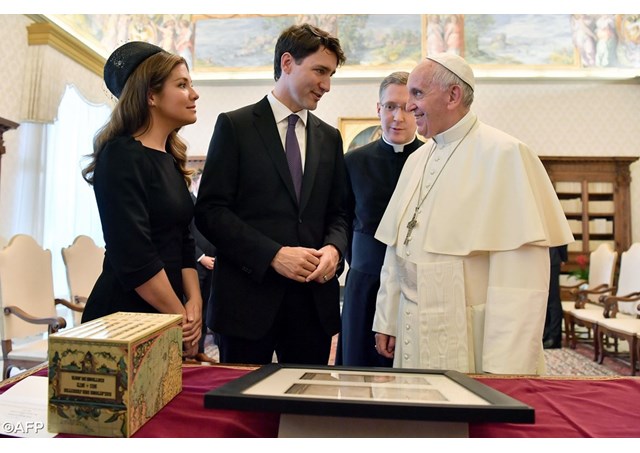 (Vatican Radio)  Pope Francis on Monday met with the Prime Minister of Canada, Justin Trudeau, and his wife, Sophie Gregoire-Trudeau, in a private audience in the Vatican.
A communique from the Holy See Press Office said their discussions were "cordial".
"[T]he good bilateral relations between the Holy See and Canada were evoked, along with the contribution of the Catholic Church to the social life of the country. The parties then focused on the themes of integration and reconciliation, as well as religious freedom and current ethical issues."
The statement also said, "in the light of the results of the recent G7 summit, attention turned to various matters of an international nature, with special attention to the Middle East and areas of conflict."
Mr. Trudeau met afterwards with Cardinal Pietro Parolin, Vatican Secretary of State, and Archbishop Paul Richard Gallagher, Secretary for Relations with States.