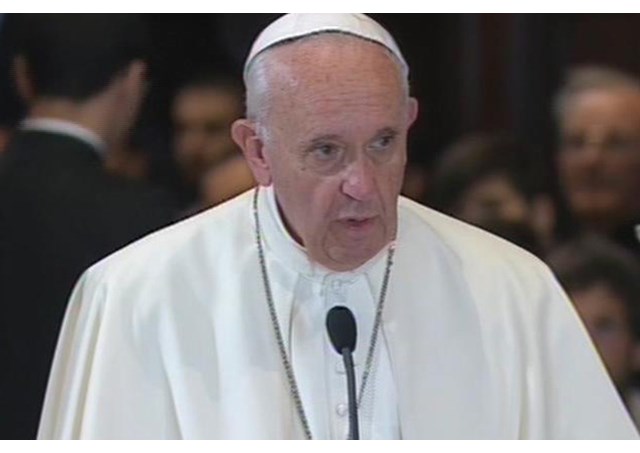 (Vatican Radio) Pope Francis led prayers Saturday for the victims of an Islamic terror attack on a busload of Coptic Christian pilgrims.
During the course of a meeting with clergy and religious of the Archdiocese of Genoa on Saturday morning, the Holy Father asked participants to pause for a moment of silent prayer before reciting the Hail Mary together.
"Brothers and sisters," said Pope Francis, "I invite you to pray for our Egyptian Coptic brethren who were killed because they refused to renounce their faith."
"Together with [all our Coptic brethren], their bishops, my brother, [Pope] Tawadros [II of Alexandria of the Copts], I invite you to pray together in silence, and then an Ave Maria," Pope Francis continued.
"Let us not forget," Pope Francis said, "that today the Christian martyrs are more numerous than in ancient times, the earliest days of the Church."
As many as 10 gunmen opened fire on a bus carrying Coptic Christians on pilgrimage to the monastery of St. Samuel the Confessor some 140km from the capital, Cairo, killing at least 28 of them and injuring some 23 others.
Many of the victims were women and children.
Pope Francis sent a telegram on Friday to Egypt's President Abdel Fattah Al Sisi, expressing condolences over the murder of dozens of Coptic Christians in Egypt, and condemning the killings as "[a] senseless act of hatred."